It's no secret that in order to be successful online, you need a strong web presence. 
But achieving this goal is easier said than done – it takes a lot of hard work and dedication to rank high in search engine results pages (SERPs). And SEO can be totally confusing if you've never done it before.
Thankfully, there are ways to improve your website's visibility and optimize your content for the best possible results. In this blog post, we'll discuss the basics of SEO for beginners and how you can use it to your advantage. We'll also cover some common mistakes people make with keyword research and how to avoid them, as well as explain why it is important to keep content up-to-date. Finally, we'll provide tips on how to optimize websites for maximum visibility in SERPs.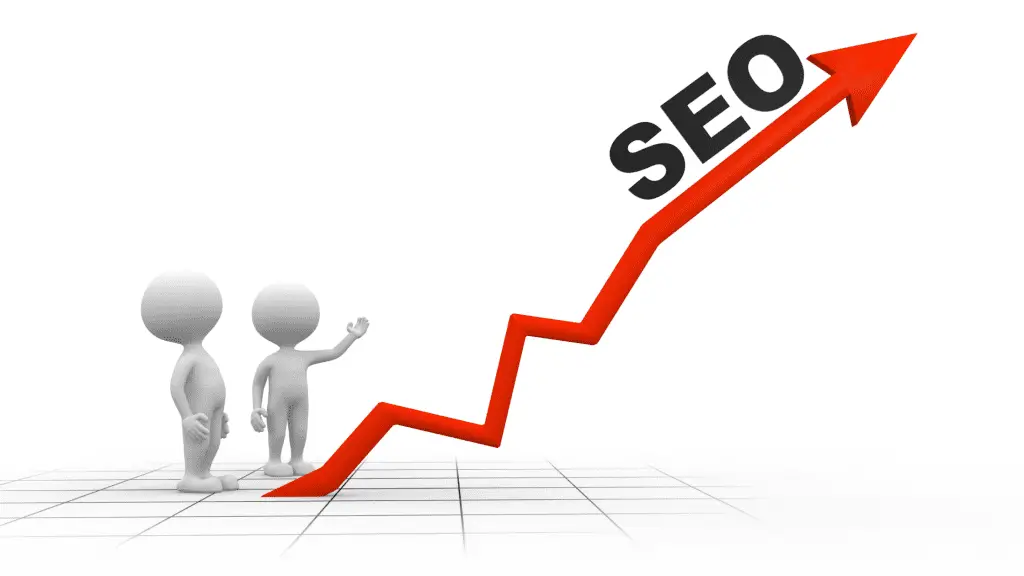 What Is SEO?
SEO stands for Search Engine Optimization, and in basic terms, it's how to optimize your website to get found on Google. SEO is a combination of techniques and methods to help search engines better understand what your website is about and how it should be ranked in the SERPs.
How does SEO work?
SEO works by optimizing both onsite content (content you already have on your website) as well as offsite content (content found elsewhere on the web). Optimizing your content in a strategic way allows the bots that crawl websites to better understand your content and therefore rank it higher up in Google Searches. SEO also involves leveraging keywords to make your website easier to find on search engines.
Some of these strategic SEO techniques include things like keyword research, copywriting (or content creation), link building, SEO website audits, and A/B testing.
Why SEO is important?
SEO is crucial because it helps ensure that your website reaches the right audience. This is especially true for new or young websites. SEO helps improve your visibility when people are searching for content related to what you do, which leads to more traffic and potentially more conversions.
SEO also helps build trust and credibility. Since search engines only show the best content to their users, a reader is more likely to trust a website that appears higher in the SERPs, increasing their chances of becoming a customer. SEO is also important for staying competitive against other businesses that are looking to rank in the same space as you.
Core Elements of SEO: On-Page SEO and Off-Page SEO
The two core elements of search engine optimization are on-page SEO and off-page SEO.
On-page SEO involves optimizing elements within a website, such as titles, headings, content, images, alt text, and meta tags. This helps search engine crawlers better understand what your page is about.
Off-Page SEO involves techniques to enhance the authority of a page or website by getting other authoritative websites to link to it. This is done through things like guest blogging, social media marketing, and building relationships with other relevant websites. This type of SEO is what helps set you apart when it comes to Google's E-E-A-T factor.
SEO Strategies: Black Hat Vs. White Hat
You may have heard the terms "black hat SEO" and "white hat SEO" thrown around. Black Hat SEO refers to tactics that are used to manipulate the terms black hat and white hat thrown around a lot but aren't really sure what they mean.
Black hat SEO is when SEO techniques are used to manipulate the SERPs or gain an unfair advantage. SEO tactics such as keyword stuffing, link spamming, and creating doorway pages are all examples of black hat SEO.
Search engines frown against the use of these questionable practices, and they go directly against Google's best practices.
White Hat SEO, on the other hand, uses SEO tactics that follow Google's guidelines for SEO and focus more on creating quality content and providing a great user experience. SEO strategies such as keyword research, creating content with SEO in mind, link building in a natural way, building a presence on social media platforms, and optimizing your website for both desktop and mobile devices are all part of white hat SEO.
Why is SEO important for marketing?
If you are involved in the marketing world (and if you're a musician or creative trying to sell their products or services, you are), SEO is critical in helping you reach the right audience.
SEO helps increase your visibility in search engines, so people searching for keywords related to what you do can find you more easily. SEO also helps build trust and credibility with potential customers, as well as create a great user experience. A good SEO strategy will boost your ranking on Google and other search engines, helping to increase your website traffic, and leading to potentially higher conversions and sales.
Things to consider when incorporating SEO into your Content
When incorporating an on-page SEO strategy into your content, you need to keep a few things in mind.
Creating Epic Content
Your goal is to keep people on your page as long as possible, so when creating content that converts, you need to anticipate every question a reader might have. Epic content is comprehensive, easy to navigate, and skimmable.
Quality
Not only should your content be comprehensive, but it should also be high quality.
We've all come across those blog posts that read like they were written by a robot (because they pretty much were). No one wants to trudge through dry and boring content, and search engines know that. That's why content that is completely unique and well-researched will rank higher in the SERPs and be more likely to convert.
User Intent
Another thing to keep in mind when creating epic content is user intent, or what Google thinks the user intent is.
When a music teacher hears the words *music studio* they automatically think of a place where they teach private lessons, but when you google the same term, Google brings up locations where you can actually record music. That's why understanding user intent is so important to SEO. Knowing what the user is looking for when they search a particular keyword can help you create content that answers their questions and provides them with valuable information.
Freshness
Keeping your content fresh and up to date is also essential for SEO. Search engines love fresh content, so making sure to update old content and add new content on a regular basis will help boost your SEO efforts.
Tips for Creating Quality Content
Create content with SEO in mind – This means using strategic keywords and phrases that are related to what you do.
Make sure your content is comprehensive and easy to read. Most people don't read entire blog posts anymore so skimmability is important.
Keep user intent in mind – Before you start writing, research what people are looking for when they search for a particular keyword and make sure your content satisfies that intent.
Create content that is unique – People appreciate fresh content, and search engines do too. If you're saying the exact same thing as everyone else, your post may get lost in the fray. Make sure your content is better than the competition, and you're more likely to rank.
Optimize your content for SEO – SEO isn't just about the words on a page. It's also important to make sure your images, videos, and other visuals are properly optimized with SEO keywords as well.
Keywords
Keywords are the words and phrases used in a search query that let search engines know what kind of information you are looking for, and they are integral to SEO. Knowing which keywords people use when searching for your services or products will help you rank higher in the SERPs.
When doing keyword research, there are a few things you need to keep in mind.
Keyword Selection
Keyword selection is of the utmost importance when it comes to ranking. When doing keyword research, you need to make sure you're choosing the RIGHT keywords. Choosing low-competition keywords will help you rank higher in the SERPs, but if no one is actually searching for that keyword, it won't do you any good. Finding the right balance between competition and search volume is critical when it comes to maximizing your SEO efforts.
Competition Analysis
When trying to rank for any keyword, it's important to know who your competition is. Doing a competition analysis will help you determine which SEO techniques your competitors are using, so you can adjust yours accordingly. Additionally, it will let you know what kind of content is ranking for those keywords and how to make yours even better.
Search Intent
User intent, or search intent, is understanding what Google thinks users are actually looking for when they search any given keyword. Understanding what the user is looking for when they search a particular keyword can help you create content that answers their questions and provides them with valuable information.
Tips for Selecting the Best Keywords
Finding keywords that rank can be tricky, but these tips can help you out.
1. Start with broad keywords – These are the words that are most likely to be searched and can help you get started with SEO.
2. Move on to long-tail keywords – Long-tail keywords are more specific phrases that often have lower search volume, but they're also less competitive, so they can help you rank higher and get more targeted traffic.
3. Analyze the competition – Knowing who your competition is will help you determine which SEO techniques they're using, so you can adjust yours accordingly.
4. Look for opportunities – Keep an eye out for new trends in your industry and capitalize on them with keyword-rich content to gain a competitive edge.
5. Get creative – SEO isn't just about keywords; it's also about being creative and finding new ways to reach your audience.
HTML
HTML has been around for ages, but do you know what it actually means? Understanding what it is and how it affects SEO will help you to make the adjustments needed to land on page 1.
What is HTML?
HTML stands for Hypertext Markup Language, and it's the code that search engines use to crawl your website. Using HTML correctly is essential for SEO success. Make sure you are using the right tags, keyword-rich meta descriptions, and other SEO tactics so search engines can properly index your site.
Title Tags
Title tags are the HTML code that tells search engines what your page is about and are an essential part of search engine optimization. They should include your primary keyword for the page, but to optimize them to the fullest, you need to make sure you keep them short (under 60 characters) and descriptive.
Meta Description
Meta descriptions are short summaries that appear under the title of an article in a Google search. They are used to give people an idea of what your page is about and should include relevant keywords for SEO purposes. Make sure you work in the keywords naturally in a way that is natural, easy to read, and makes sense.
Schema
Schema is a specific type of structured data that helps search engines better understand your content and can help boost SEO. It's a unique way of providing additional information to search engines, so they know exactly what the page is about. This information helps them determine where to rank your content in search results.
Subheadings
Like title tags, subheadings are part of HTML and can help search engines better understand the content on your page. Subheadings should include keywords relevant to the topic and should be used to break up content into sections that are easy to read. Using subheadings keeps your content skimmable and helps to keep the reader on the page longer.
Alt Text
Alt text is the text placed into images to tell search engines what an image is about. It is also used by screen readers to help the visually impaired know what an image is. Including alt text with your images helps search engines understand your content and can also improve SEO.
URL Slug
The URL slug consists of the last few words of any URL. It's important for SEO because it tells search engines what the page is about and can help you rank higher in search results. Make sure that your URL slug includes at least one of your primary keywords, as well as any other words relevant to your content. Most platforms default to the title of a blog post for the URL, but you can manually change it to create a more optimized slug.
Tips for Improving Your HTML
A few easy ways to improve your search engine optimization through HTML are:
1. Keep titles, subheadings, and meta descriptions short but descriptive
2. Use keywords throughout your HTML tags
3. Include relevant alt text for images
4. Use relevant keywords in your URL slugs
5. Make sure all of your HTML elements are properly formatted
Site Architecture
The architecture of your website can make or break you when it comes to SEO. A clean, logical site structure helps search engines understand your website and can make it easier for them to index your content. This includes keeping the navigation of your website simple and clear, as well as making sure you have a properly formatted XML sitemap so that all of your content can be indexed.
How Site Architecture Works
The architecture of your website should be organized in a logical way. This starts from the homepage and works its way down to all of your sub-pages. The goal is for every page only to be one click away from any other page. This not only helps search engine bots crawl more efficiently but also makes it easier for users to find what they're looking for when they visit your website. Internal linking and silo pages are a great way to organize your website, making it more user-friendly and easy to navigate.
Easy to Crawl
In addition to user-friendliness, having a well-structured site architecture will also make your website easier for bots to crawl. This is important because search engine bots can't index a website they can't find. A clean, easy-to-crawl site is great for SEO because it makes sure your content is indexed and ranked correctly in search engine results pages.
Duplicate Content
When search engines find duplicate content on your website, they have no way of knowing which page is the original and which pages are copies, so they may not index any of them. This means that all of your SEO efforts may be wasted if you have multiple versions of the same page. To avoid this, make sure you only have one version of each page and use canonical tags to direct search engine bots to the original.
Mobile-Friendliness
Google's rollout of core web vitals places a huge emphasis on both page experience and mobile friendliness. Since the majority of readers are using mobile devices to view websites, it's important that your website looks good and functions properly on all screen sizes. You can use Google's mobile-friendly test to check if your site is up to date. Additionally, improve SEO by making sure you have a responsive design and effective page speed optimization.
Tips to Improve Your Site Architecture
Even if your site is an organized mess, changing one or two things at a time can make all the difference in the world, so try these out.
1. Minimizing the number of clicks it takes to get from one page to another
2. Using SEO-friendly URLs that include keywords
3. Adding silo pages to organize content into categories
4. Utilizing internal links throughout your website
5. Creating a sitemap and adding canonical tags for duplicate content
Trust
In order for a search engine to rank your content, it first has to trust that your content is accurate and helpful to its users. This means creating content that is authoritative and informative, as well as linking to other websites where appropriate.
Elements of Trust on Your Website
Most search engines look for a few basic elements when it comes to trust. Site age, site speed, and links from authority sites are all factors that search engines consider. Additionally, you can also boost SEO by making sure your website is secure with an SSL certificate and adding a privacy policy page to your site.
Tips to Build More Trust
Building trust takes time, but you can speed the process up by taking a few basic steps.
1. Securing your website with an SSL certificate
2. Linking to other authoritative websites in your content
3. Adding a privacy policy page
4. Making sure all of your content is current and up-to-date
5. Keeping site speed fast by optimizing images and minifying code
Links
Links also play an important factor in SEO. Google and other search engines view links as a signal of trust and authority. It's important to have both inbound and outbound links on your website.
Understanding Link Building
Link building is an important process of off-page SEO. Getting backlinks from other authoritative sites builds trust with Google and other search engines. It also boosts your E-E-A-T (we'll get to that a little later). There is, however, a darker side to link building. Getting too many backlinks from spammy sites can cause your SEO to tank and drive you down in the rankings faster than you can blink.
Let's take a look at several ways you can use links to improve your optimization, both on-page and off.
Backlinks
Backlinks are when one website links back to an article on your website. Backlinks are an important factor in SEO, and they give search engines a signal that your content is helpful and trustworthy.
Getting backlinks, however, can be tricky…especially if you're website is brand new. You can work toward getting backlinks by fostering relationships with other bloggers in your niche, submitting guest posts to other websites, and using a tool like HARO.
Internal links
Internal links are when you link from one page on your website to another. Internal linking is important because it helps search engines understand how your pages are all connected. It also makes it easier for visitors to navigate through your website and find the content they are looking for.
When adding internal links, make sure you use SEO-friendly URLs and that they link back to relevant or related posts. This will help boost SEO and improve your user experience.
Black Hat vs. White Hat Links
Remember that dark side of link building we mentioned earlier? This is where SEO tactics can go from helpful to harmful. Black Hat SEO tactics, such as purchasing links and link swaps) are frowned upon by search engines and can get you penalized if you're not careful.
White Hat SEO tactics like the ones we mentioned above, on the other hand, will boost your SEO rankings in a natural and organic way that is more likely to stand the test of time.
How To Improve Your Link Profile
1. Linking to other quality websites
2. Keeping all of your SEO-friendly URLs up to date
3. Increasing the number of internal links on your pages
4. Reaching out to other bloggers in your niche for collaborations and link exchanges
5. Using tools like HARO to reach out for backlinks
E-A-T
You've probably heard the term E-A-T floating around, but what does it actually mean for you? Let's take a look at what it actually is and how it can influence your ranking in the SERPs.
What is E-A-T?
Google has something called E-A-T—Expertise, Authority, and Trustworthiness—that it uses to determine the quality of a website. This means that if you want to get SEO benefits from your content, it needs to be written by an expert in the field.
Google has now added an extra E into the mix (Experience). Many believe that the new E-E-A-T was added in response to the explosion of AI writers that can crank out blog posts in a matter of minutes.
It is more important than ever to prove there is a real human behind the writing by including personal photos, linking social media accounts, and writing in a tone that's true to your own voice.
Google's EAT Guidelines
Did you know that google actually has humans called search raters that manually review websites to determine relevance and quality? These raters are given a 176-page document of guidelines that they then use to create their ratings. The great news is there's no secret to it. Google makes the document available to the public so you can review it at any time.
Tips for Improving Your EAT Score
In order for your SEO efforts to pay off, you will want to make sure that your website is following the guidelines set forth by Google's search raters.
These are some of (but not all) the things they look for:
1. Accurate and up-to-date information
2. Clear structure and hierarchy
3. High-quality content that provides value to users
4. SEO-friendly keywords
5. Easy navigation and intuitive user experience
6. Good security measures in place
7. Trustworthy domain name, authority, and reputation
FAQ
How do I rank faster on Google?
The best way to rank faster on Google is to optimize your SEO and make sure you are following SEO best practices.
Can I rank a website without SEO?
Sure, but it will take a lot of time and effort. SEO helps you get your content to the right people at the right time, so it's important to stay up-to-date with SEO trends and techniques if you want to rank quickly.
How much does SEO cost?
Nothing! SEO is completely free if you do it yourself. SEO services generally cost between $500 and $5000 per month, depending on the scope of work. If you're a beginner, we suggest following our tips above to get started.
How can I learn SEO?
There are tons of great SEO resources available online. But make sure you're learning from a reputable source. Spoiler alert, we have an SEO membership coming soon!
What is the best SEO tool?
It really depends on what your needs are. We personally recommend SEO tools like SEMRush, Ahrefs, and MOZ.
In Summary
SEO can be a complex and overwhelming topic for beginners, but with the right knowledge and tools, you can take your website to the next level.
SEO is all about understanding how search engines work and optimizing content in order to get more organic traffic from them. By following the SEO tips we discussed above, such as keyword research, keeping content up-to-date, improving link profile, and following Google's EAT guidelines, you should have everything you need to start making progress on your SEO journey.
Don't forget that SEO isn't just about gaining higher rankings; it's also about providing valuable information for users, so they keep coming back!